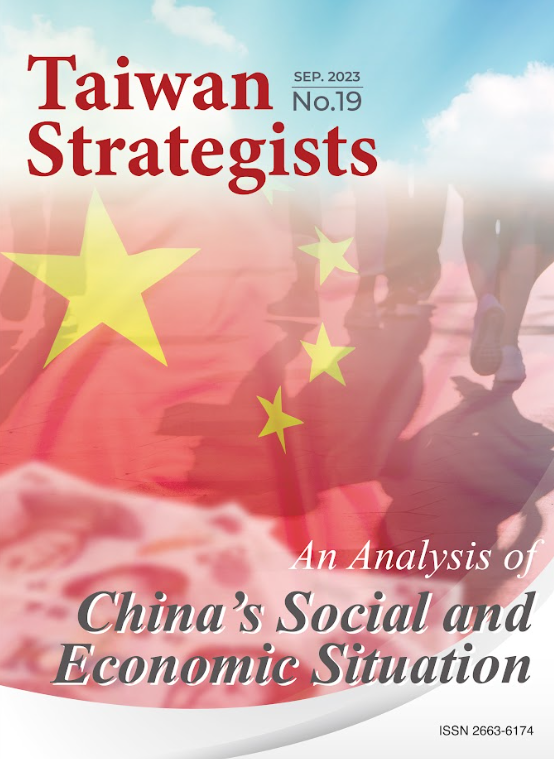 Navigating China's Economic Challenges and Transformation: Policy Approaches to Overcome the Middle-Income Trap

Meng-Chun Liu
Research Fellow and Director,
Mainland China Division, Chung-Hua Institution for Economic Research
Chia-Hsuan Wu
Associate Research Fellow and Deputy Director,
Mainland China Division, Chung-Hua Institution for Economic Research

Abstract

 This study focuses on the slowdown in China's economic growth and the risk of the country falling into the middle-income trap. It assesses the challenges confronting China in avoiding this trap and the potential for overcoming them. An aging population is a significant hurdle, requiring increased productivity to sustain growth amid a shrinking workforce. However, productivity growth has decelerated due to reliance on inexpensive labor. Inequality is another concern, as the wealth gap widens, potentially causing social instability and hampering consumption-driven growth. Chinese policy responses, such as the "common prosperity" and "Chinese path to modernization," aim to tackle these issues. Yet, the effectiveness of these policies remains uncertain. External factors such as the U.S.-China trade dispute and limited access to foreign technology pose additional challenges, potentially impeding innovation and progress up the value chain. The conclusion questions whether China can manage slower growth without social upheaval. This paper emphasizes the government's prioritization of economic security over private enterprise development, the potential adverse effects of high regulatory measures, and the impact of longterm real estate and technology industry regulations. It also addresses concerns about capital outflows, Renminbi depreciation, and reduced foreign investment due to China's challenging business environment and international tensions. Considering these complex dynamics, the prospect of China overcoming the middle-income trap remains uncertain.
Keywords: Common Prosperity, Chinese Path to Modernization, Middle-Income Trap, U.S.-China Trade Dispute, New Normal
Drifting Generations in Xi Jinping's New Era: Navigating between Rat Race, Lying Flat, or Runxue?

Chin-Fu Hung
Professor,
Department of Political Science, National Cheng Kung University


Abstract

 The widening wealth gap and the solidification of social classes that emerged over the four decades of the reform and opening-up policy have already resulted in diminishing opportunities for children from lower-class families or rural backgrounds to achieve success in Chinese society. Yet, after enduring three years of stringent COVID-19 lockdowns, together with ongoing trade tensions and technology battles with the United States, China is currently facing a highly challenging youth unemployment crisis. Many young people have chosen to "lie flat" due to their disillusionment with the highly competitive work environment, aspire to become civil servants, or even contemplate emigrating. This not only poses challenges to social and political stability in China, but could ultimately undermine Xi Jinping's "Chinese Dream," which is to be achieved by the mid-21st century.
Keywords: Lying Flat, Runxue, Unemployment, Chives, Xi Jinping
Taiwan's Role in the Global Supply Chain: Trends of Decentralization and Relocation, Challenges, and Prospects

Kristy Hsu
Associate Research Fellow & Director, Taiwan ASEAN Studies Center,
Chung-Hua Institution for Economic Research

Abstract

 Taiwan plays a vital role in the global supply chain, producing manufactured products ranging from textiles and garments to technology products, including semiconductors, doing so in numerous Taiwan-invested manufacturing facilities around the world. Under growing tensions between major countries and the COVID-19 pandemic, which have led to supply-chain restructuring, Taiwanese companies have considered, or have already, adopted a different investment strategy in China. In 2022, Taiwan's latest investment flows in China dropped to less than 40 percent of its global outbound investment, demonstrating a strategy of decentralization and relocation from China. The past five years have also witnessed a significant growth in Taiwan investment flows into Southeast Asia and the U.S. Under the changing external environment and a diversification strategy, TSMC, the world's largest semiconductor manufacturer, announced an investment plan in Arizona, which will begin production of 4-nanometer process technology in 2024. TSMC also announced investment plans in Fukumoto, Japan, and in August 2023, a joint venture in Dresden, Germany. These moves are in response to the national strategy of the U.S., the EU and Japan, and will help those countries secure access to semiconductors in the event of disruptions in the supply chain. Taiwan needs to collaborate with its likeminded partners to address various challenges; it therefore needs to be invited to join the supply chain networks proposed by major countries.
Keywords: Global Supply Chains, New Southbound Policy, Foreign Direct Investment, Indo-Pacific Economic Framework, Open Strategic Autonomy
編按:本文僅代表作者個人觀點,不代表遠景基金會之政策及立場。